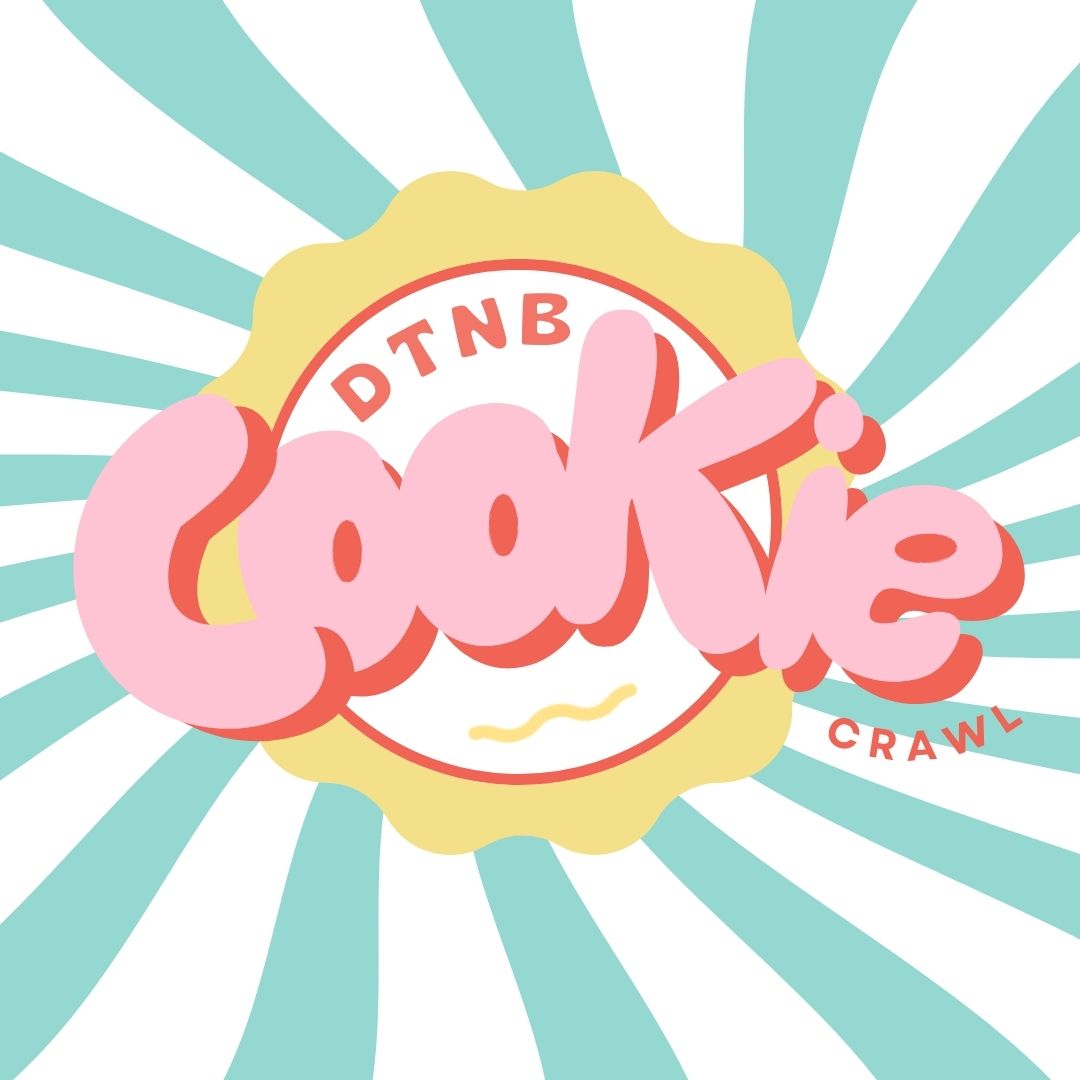 Cookie Crawl: A Sweet Way to Shop Local & Win!
STEP 1 | Stamp your cookie passport by visiting each participating business and treating yourself to a delicious cookie!
STEP 2 | Fill your box + card then leave it at any Cookie Crawl stop in the downtown.
STEP 3 | Draw winner gets $100 in Downtown Dollars!
-
NOTE: Event runs WED-SAT during store hours.
Cookie Crawl Members
Cecil's Brewhouse & Kitchen

Housed in one of downtown's oldest buildings, Cecil's Brewhouse & Kitchen is the spot to meet up with friends & families to share delicious fare, desserts and in-house brewed beer.

300 Wyld: Cecil's Brewhouse & Kitchen

Culture Club

Local Mom & Pop bakery that serves up life changing sourdough bread (& cookies) along with the perfect toppings & sides to up your sandwich game. Tucked away but not to be missed.

158 Main: Culture Club

Good Glaze Dessert Bar

Want to feel like a kid again? take a bite into anything made by Good Glaze Dessert Bar. They make dreams come true with their sugary magic & limitless creativity!

130 Main: Good Glaze Dessert Bar

Northern Tikes - Indoor Playground & Party Centre

A wonderland for the young. After playing their hearts out and braving the big red slide, kids retreat to the little café for sweets and other delights to refuel for their next adventure!

210 Main: Northern Tikes

Opera Bakery & Cafe

Searching for melt in your mouth sweets & creative lunch fare? Look no further than Opera Bakery & Cafe. The perfect spot for a midday break that feeds both the belly & soul with wholesome goodness.

164 Main: Opera Bakery & Cafe

TBA

Another cookie stop coming your way... stay tuned!
Sneak peak of what's coming next!
Follow us on social @downtownnorthbay to stay in the loop!